Overview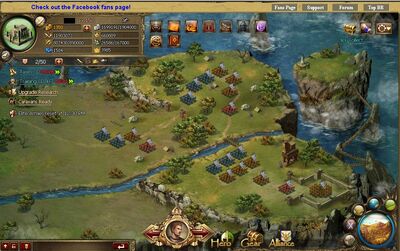 The Trojan Warriors Campaign is the 8th Main Campaign. Defeating Hector  allows access to level 110 regions. It contains the following:
8 Normal Armies
5 Elite Armies
3 Non-Recruitable Bosses
3 Recruitable Bosses
19 Total Armies
Trojan Warriors Legion
Upon completion, Besancon Plantation will be unlocked in the World Interface.
List of Armies
The Trojan Warriors Legion contains the 11 strongest armies raised to level ~82 (Reward: Harpe)
Elite Outpost I
Elite Vanguard 1-2 (I, II)
Elite Main Force 1-2 (I, II)
Equipment
Edit
Trojan Warriors Campaign Equipment Drops